West Coast is the best coast.

words by James Macleod. photos by Amber Bateup.
Our week in W.A. was the perfect come down from our Europe travels. I was getting really excited to see my dog next week. After some fucking stressful flight transfers, we'd arrived in Perth instrument-less from a delayed flight crossing over to Paris. Deciding to go to Camp Doogs straight from the airport, there was no choice but to borrow gear from friends at the festival.
To my understanding we got to play Doogs due to the similarity between the names Stefan Blair and Stephen Bellair. Thanks to that we had an amazing  weekend, saw some great bands and made some dumb memories, including but not limited to seeing The Maraby Band with Dave Blumberg in a white jumpsuit, Boat Show, throwing winks at Liam Stefan and Paul during the Baro set, Joey dancing with on stage with Holy Balm, Reef Prince, speeches in the teepee, Paul falling over that chair, and lots of bush chooks.
We made a small beach fire with scrub bush in a hole and ate our chicken nuggets and drank our takeaways. Ali is our best friend now.
After Doogs I wasn't missing my dog so much but kept telling everyone I was. It made for good conversation, people love dogs. We had a couple of days down time in Freo. Thank you always to beautiful Amber Bateup who hosted us and spent the rest of the week hanging out, camera in hand. Emlyn hosted a BBQ and some bands who played in his living room with a whole bunch of friends from the weekend, amongst other dogs and babies hanging around in the backyard. Unfortunately John had to leave that afternoon to head home to Melbourne, so we went on with Joey playing drums and I covered John on bass.
That night we went and saw a stripped down Maraby Band and Emlyn at open mic night at Mojos which was drunk. See below.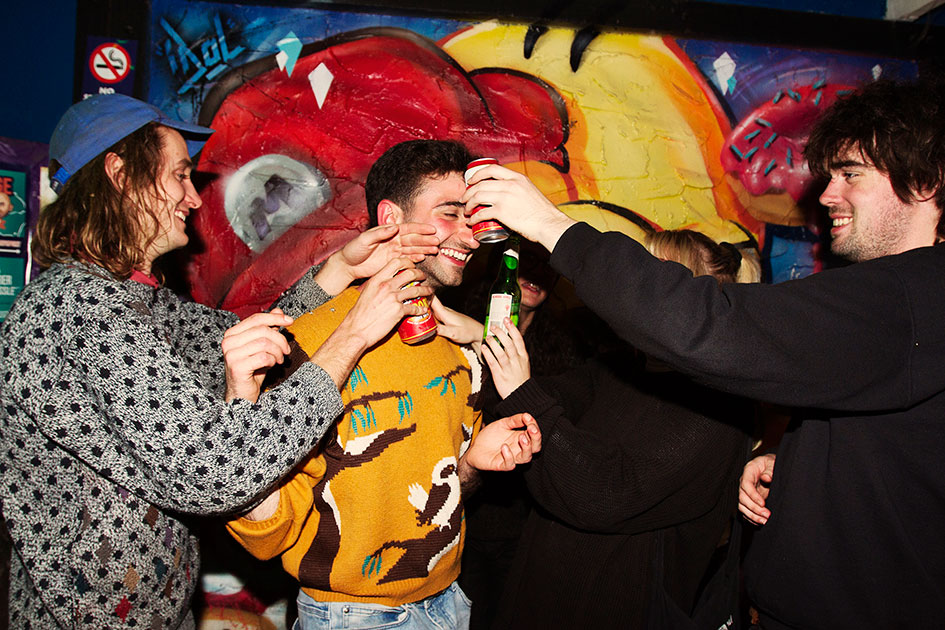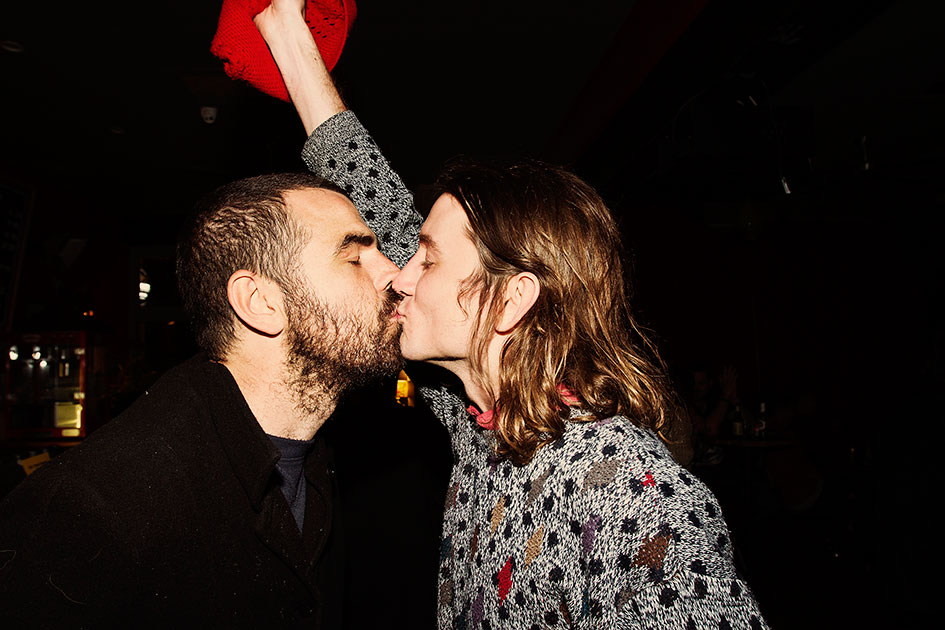 After that, Ali took us to a 24 hour stop for a late night chicken binge. We made a small beach fire with scrub bush in a hole and ate our chicken nuggets and drank our takeaways. Ali is our best friend now.
We also went to the ghetto drive-ins during the week and saw the new Blade Runner which was less than impressive. I fell asleep in the punchline.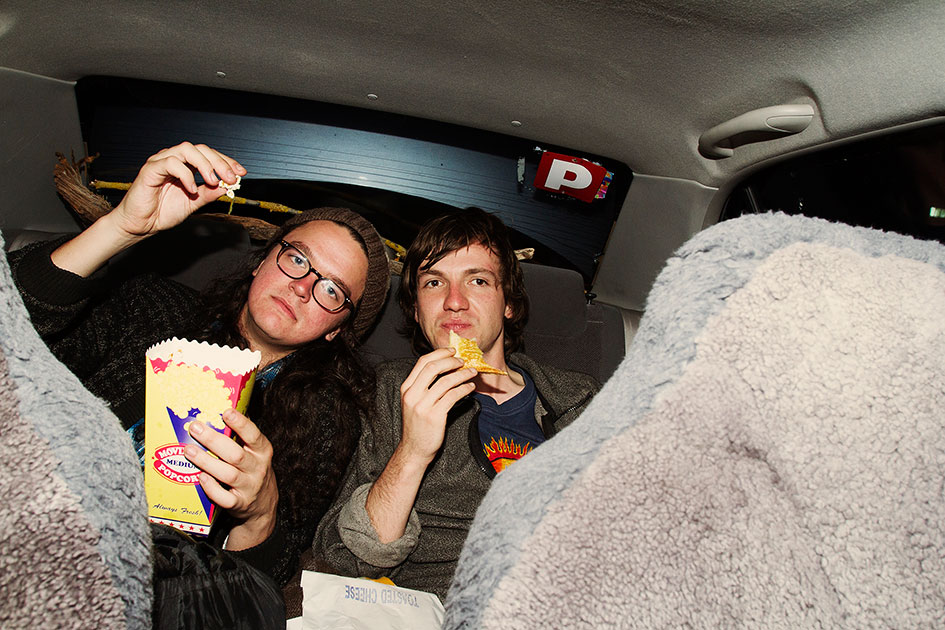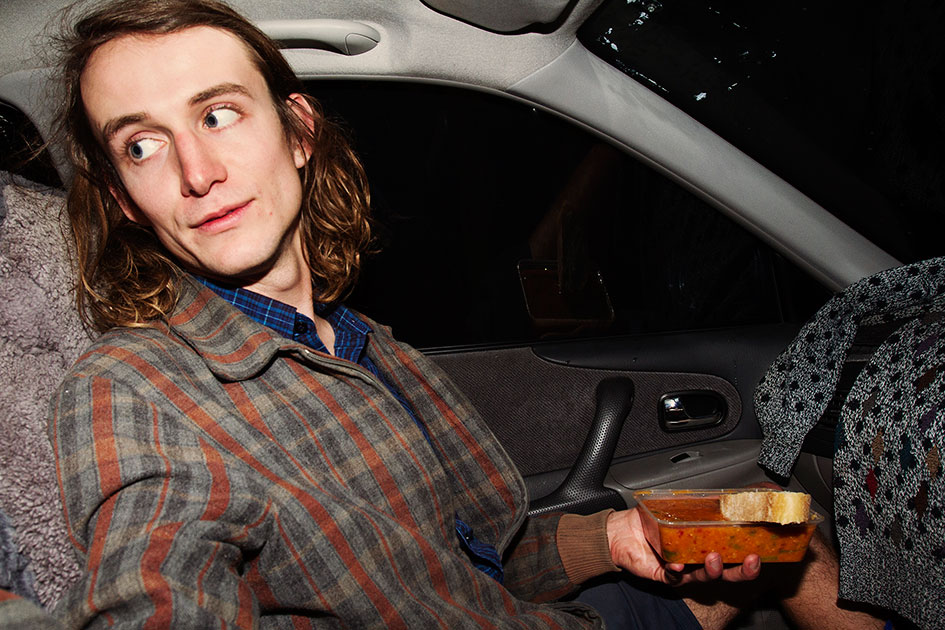 Heading down south for a show in Albany, we spent a night on the way in Gnarabup just out of Margaret River. We had a big old cook-up accompanied by music and dancing. The gig in Albany was kinda funny, we played in the front bar/dining room of a pub called Six Degrees. This was the best accom I can remember on our whole trip, which isn't saying much actually.
I fell asleep in the punchline.
It was pretty sweet though, me and Stefan hadn't watched food network in a while so we were real happy. There was no support arranged for the gig so we decided to do three sets. Pretty Sure we did the Good Morning set first then a Shamesy set and then a Pauly C Pauly Do set. Paul was with us for the rest of our time in Perth after also playing at Doogs. The night was full of odd set ups of all of our respective bands.
Back up in Perth we played an in store at Highgate Continental, a real nice record store with some great music and books, a photography studio out the back and some nice furniture. Amber Fresh played some beautiful songs up first. Then we played quite close to a fish tank. I hope those fishies are still ok.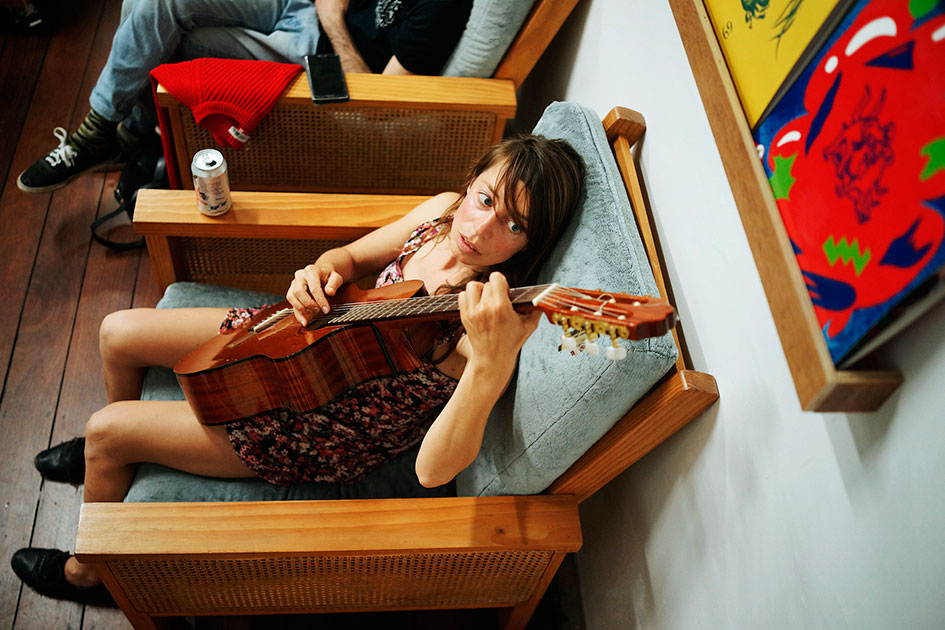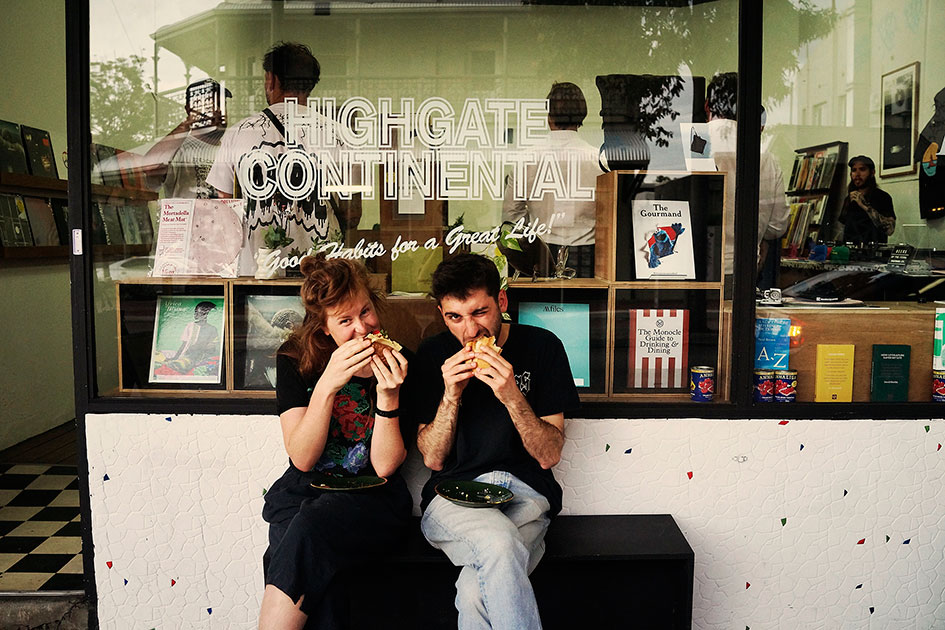 Yardstock was one of the best days I've had in a really long time. Started out with a fuck off good Reuben sandwich in the morning then we headed up to see the Maraby Band at the first house. We played not long after at a different house to a bunch of people crammed into a backyard. It was gorgeous weather so needless to say a lot of people were hanging round the front porch lying around. Police arrived shortly after to tell us to move off the footpath and traffic islands  or they'd be pissed off. I hear this is pretty regular for Yardstock.
Bush chooks, the river and late night chicken nuggets. Perth is my favourite place.
That night we played at the North Perth Bowls Club for Bedroom Suck's 8th Birthday, another great one. Lots of doggos and kids again, and a regular who supposedly grew up with John Cale. Heaps of fun.
Another big night at Mojos. Played with Hamjam, Maraby Band and Boat Show. This was our last gig of a big old fun trip and made me real sad. The night ended with some final drinks at a friends house with the whole gang.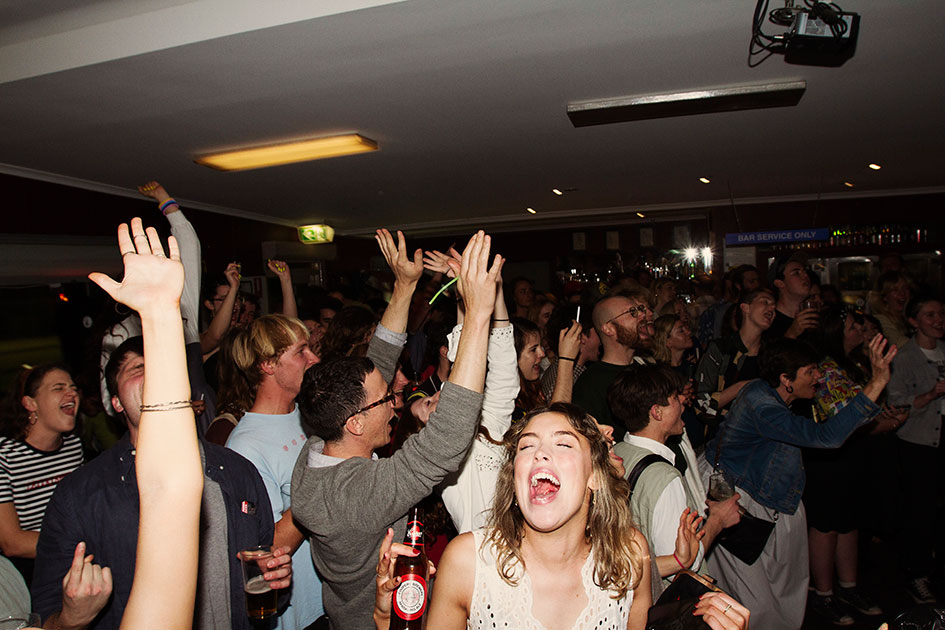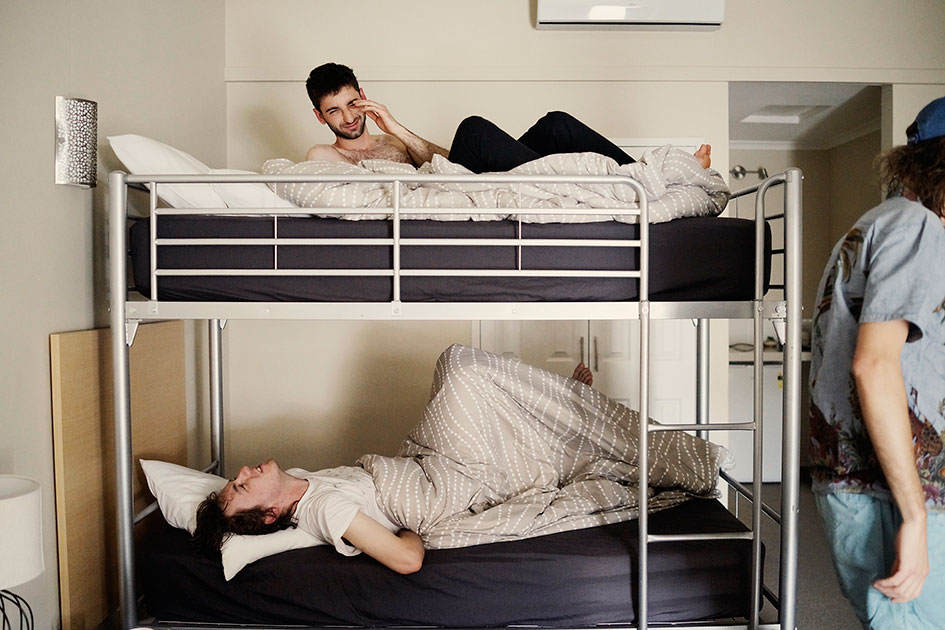 Bush chooks, the river and late night chicken nuggets. Perth is my favourite place. I was missing my dog again but really didn't want to go home. The next week back in Melbourne would be hard for all of us.
My job has let me start next year in Perth. I didn't need a good excuse, so see you real soon.
Tour Dates
October 6 & 7, 2017 – Camp Doogs, Harvey, WA
October 12, 2017 – Six Degrees, Albany, WA
October 13, 2017 – Highgate Continental, Highgate, WA
October 14, 2017 – North Perth Bowls Club, North Perth, WA
October 15, 2017 – Mojo's Bar, Fremantle, WA