The land that Australia forgot.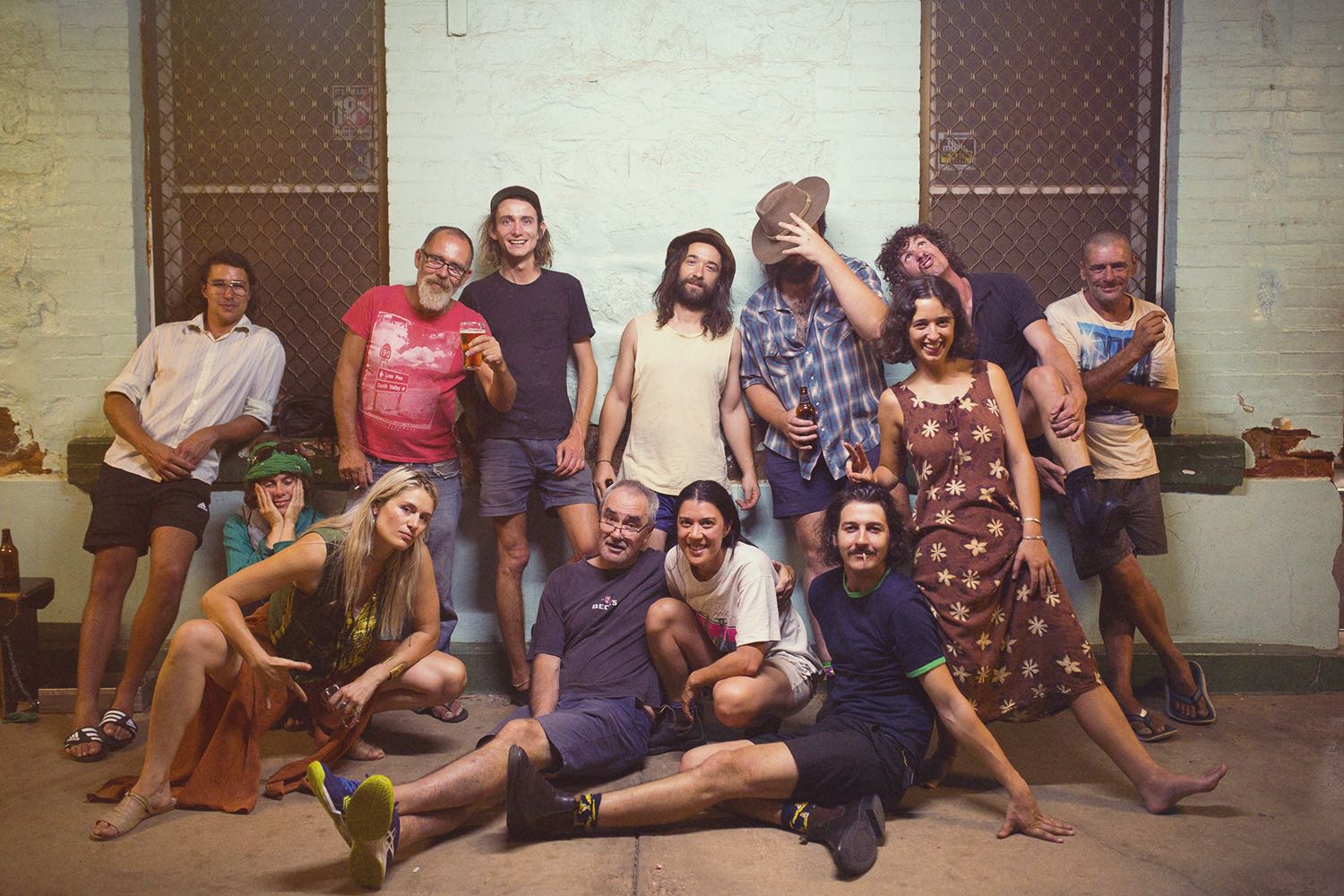 words by David Blumberg. photos by Luke Byrne.
On a hot Friday morning in early January, the band convened at my Mile End home for one last run through of a cache of new tunes. We had only just worked them all together over three hot days between Christmas and New Year's Eve. It's a new conceptual record (that we will eventually get around to recording) centred around this theme of the "lullaby"; the omnipresent malevolent force of technology in our modern lives.
This was the bulk of the original material we were taking with us out bush. Sardined back in the tour van, with 10 cases of ale courtesy of Pirate Life Brewing and eight pairs of hot jeans from Levi's (that we were gonna find hard to wear until Mount Gambier, given 48 degree heat), we headed first to the mid north, to Jamestown's Railway Hotel, a familiar venue for many of us, to kick off the adventure.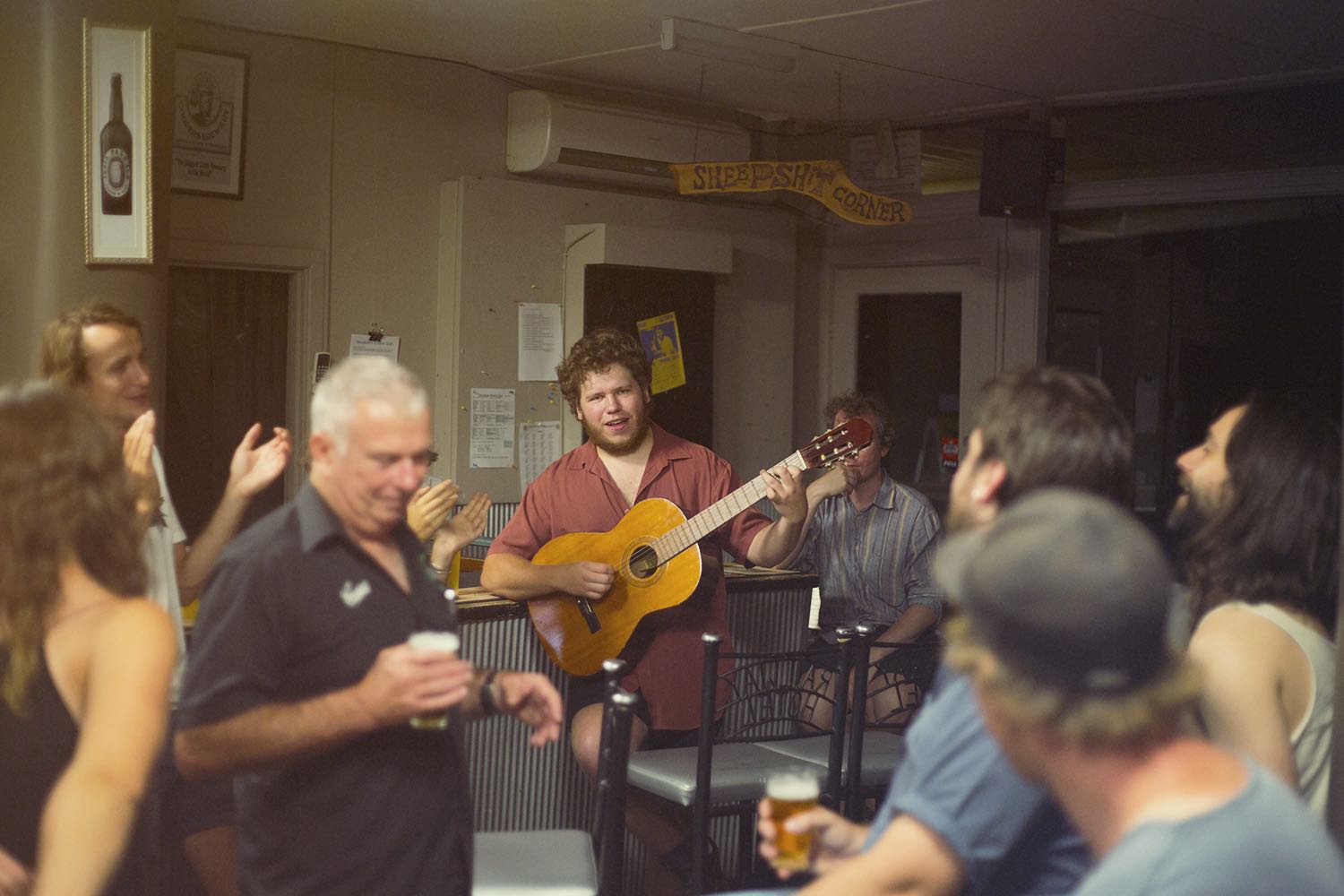 Publicans Rob 'Macka' McKenzie and Shelley have been having us up for gigs, in various incarnations, for a few years now, and it is always a pleasure to play in their wonderful hotel.
Brad Cameron (congas) recalls: "The air was hot and full of song, the air-con and cold beer a welcome relief, the music and conversation went into the early hours. Some heads were feeling as dusty as the ever reddening earth along the next day's drive to the Silver City, Broken Hill."
Indeed, my last memories of the night include a serenade from the distinguished publican himself.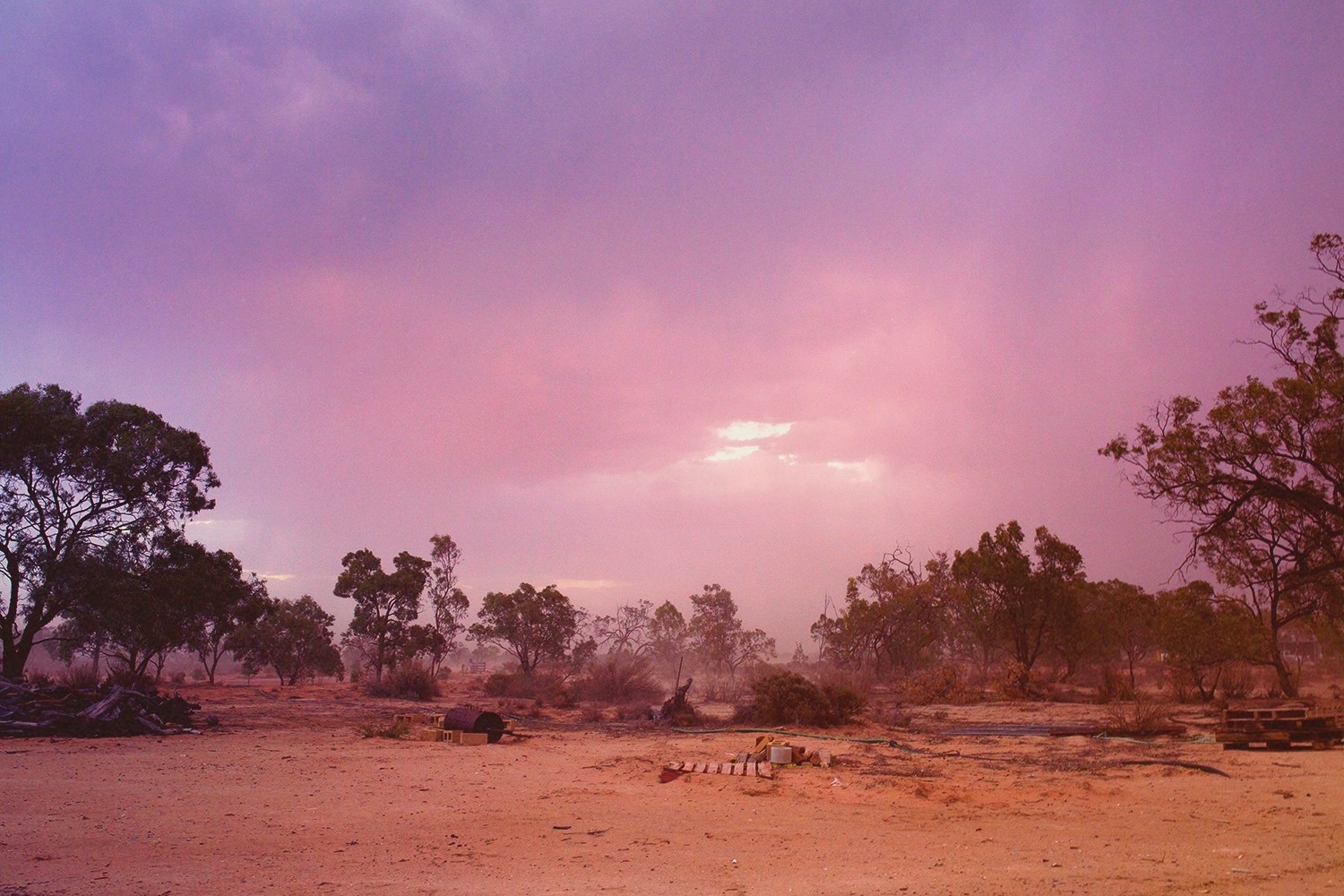 The next day we made good time into Broken Hill, singing Ben Salter songs in the back of the van along the way. Our first show and our place of board was the legendary Palace Hotel, famous for its wall to ceiling murals and its use in Priscilla, Queen of the Desert. We sank a round of New South Wales schooners at the public bar, and ducked off to the local pool for a spin down the slippery slide.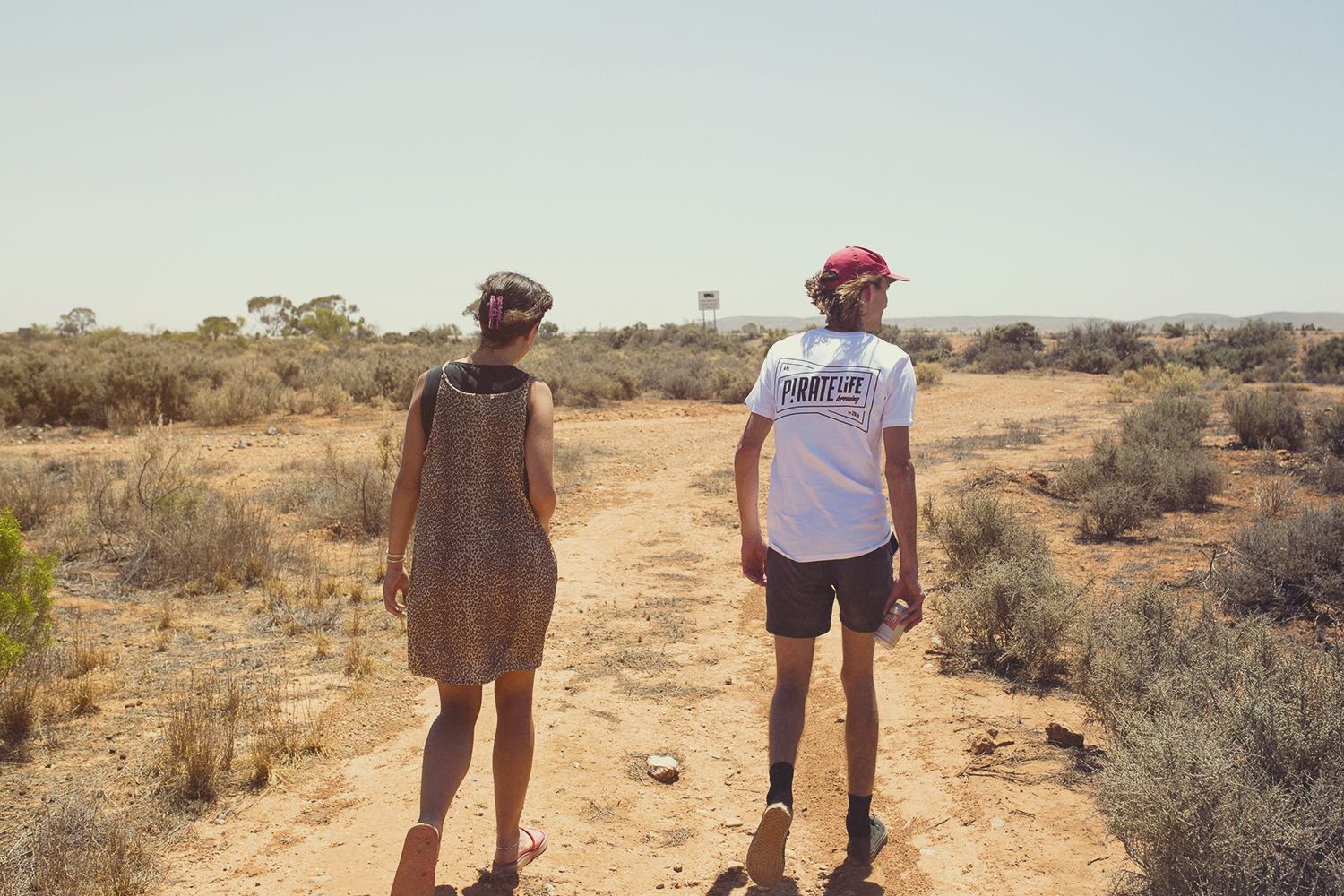 That night we played in the ballroom of the Palace, with Katie, Tom and Elena's trio Purr kicking things off, followed by a set from the sensational local chanteuse, Aimee Volkofsky.  The crowd was full of cowboys and dancing youths, and one of these cattlemen, a striking gentleman known as "Froglander" joined us for a rousing rendition of Folsom Prison Blues which really got the house rocking. Filling their skins before the end of pub trade at midnight (thanks to New South Wales liquor licensing laws), those harbouring a deeper thirst made haste to the local club, the Night Train (oft referred to with an F replacing the N). We headed to the balcony with full hearts and full esky to cool down.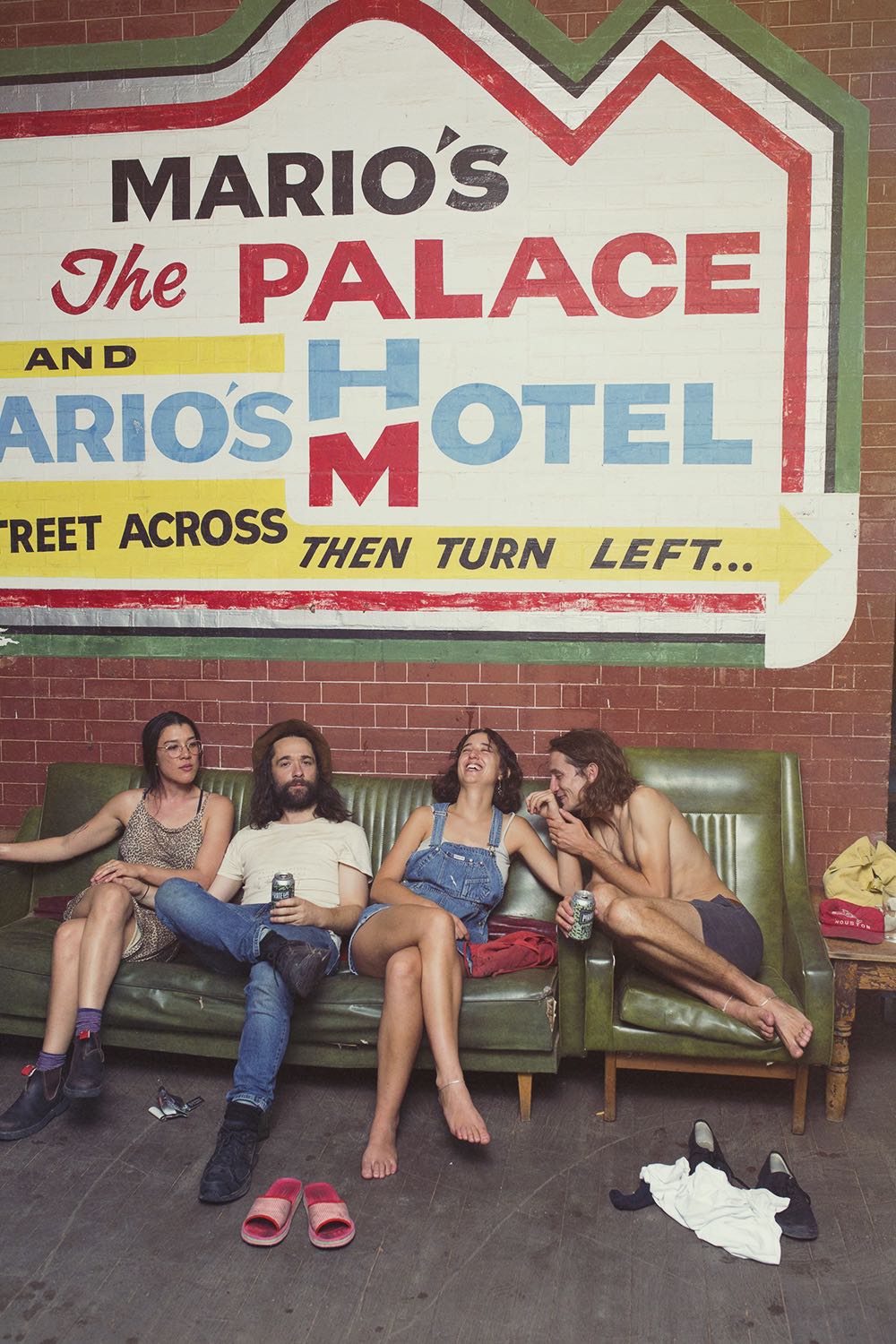 The next afternoon we graced the corner of a hotel, which, like so many pubs you hit far from the confines of the suburbs, could have been lifted straight out of the 70s: The Excelsior. This crowd was rowdy and ready for a good time, and we played through the blazing afternoon deep into the night.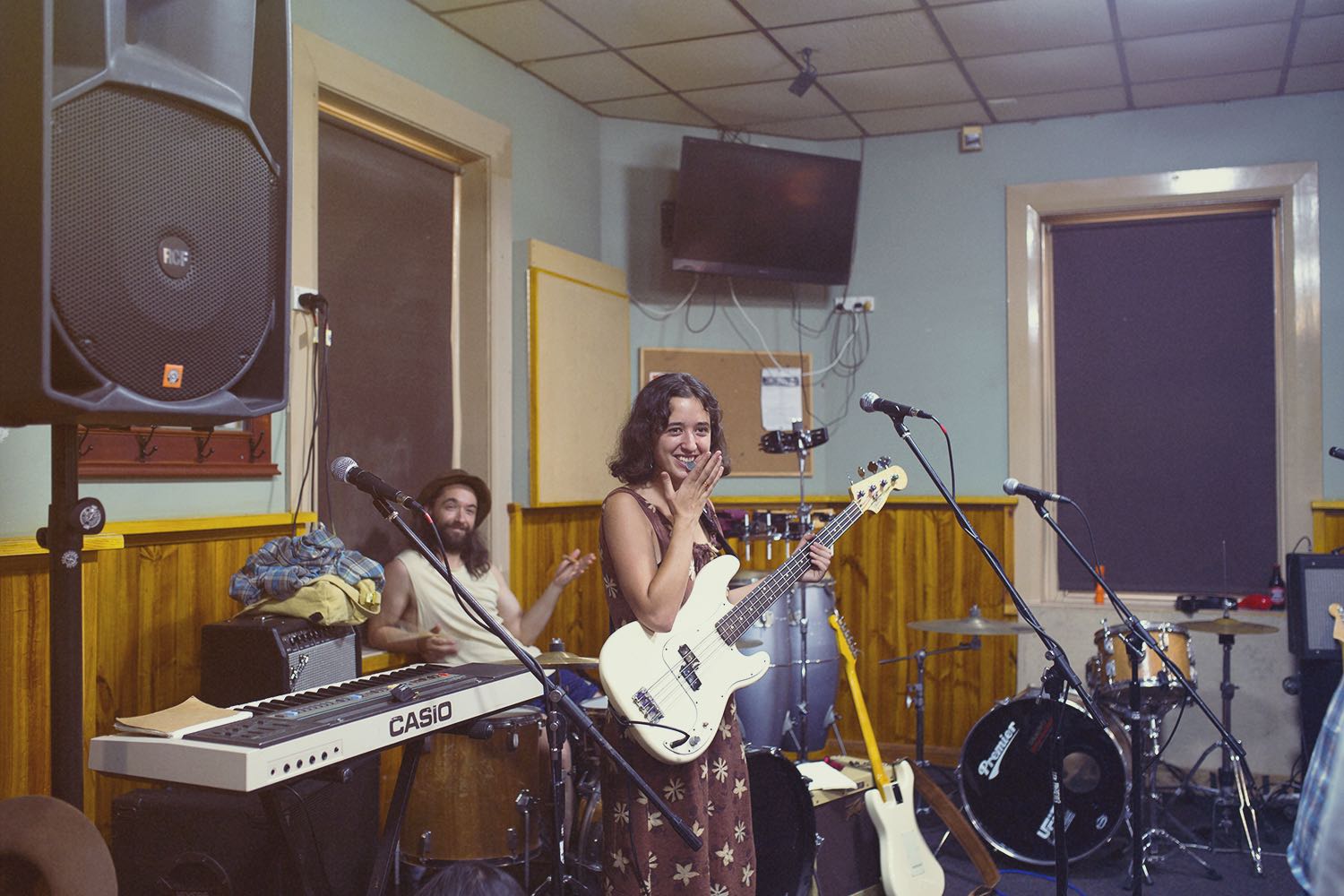 From the Silver City we got back on the highway and headed farther east into New South Wales, to the town of Wilcannia on the heavily dried out Darling River (the first of the fish kills was in full swing down river in Menindee). Here we spent two beautiful days making music and hanging out with the local community at the Wings Drop-In Centre. On our arrival we set up all our gear at which point the local kids took over percussion duties and a cacophonous racket ensued!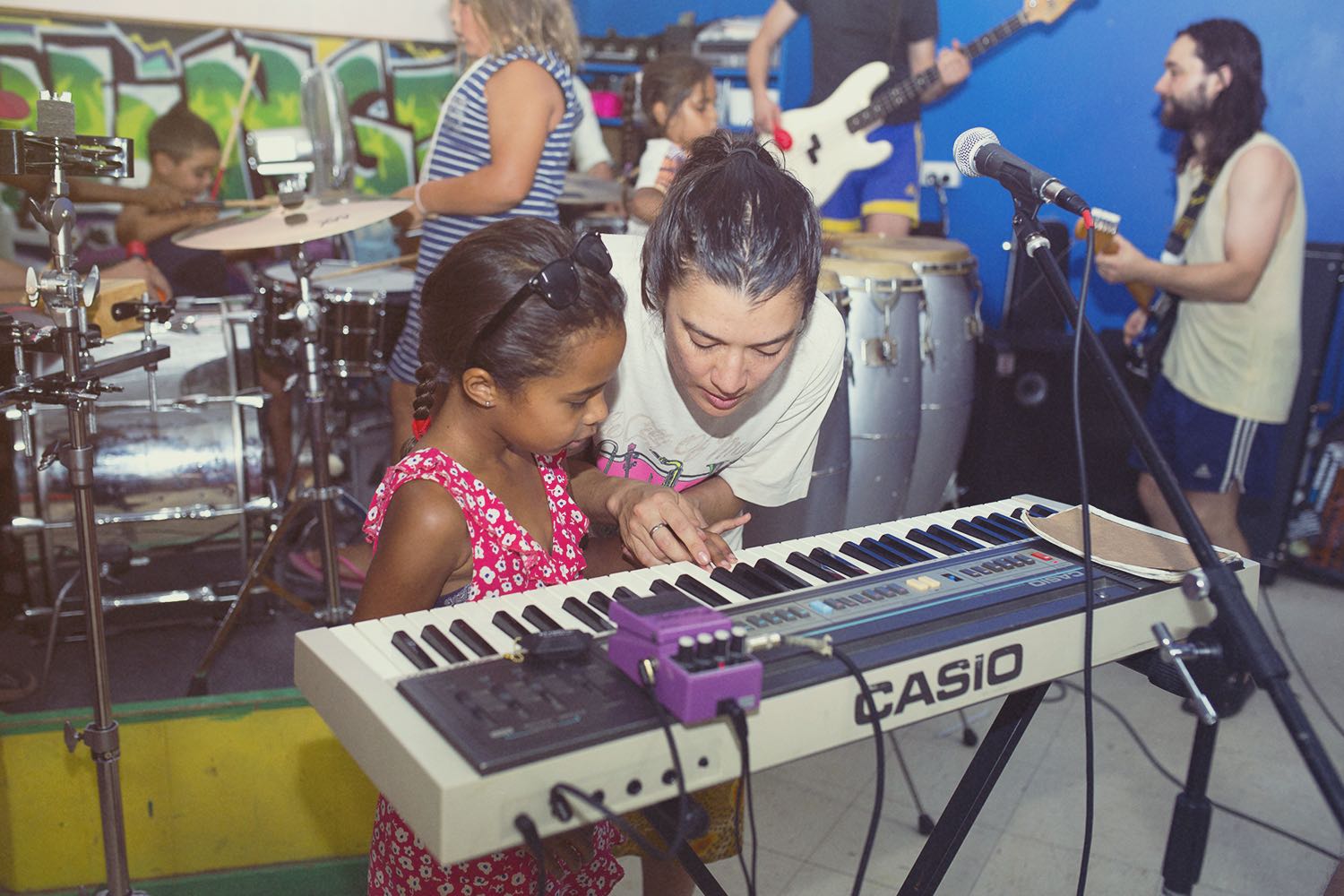 Every day at 3pm, the pool opens and there is a mass exodus to get there and cool down. Outside of these pool hours we played and learned songs and sang with the locals, including a bloke, also named Dave, who brought along his amp and Stratocaster and proceeded to shred like a guitar hero from the days of yore. Outrageous talent. We finished up on the second night of our stay with a concert for and by all the kids from the centre, their friends and families. Incredible times.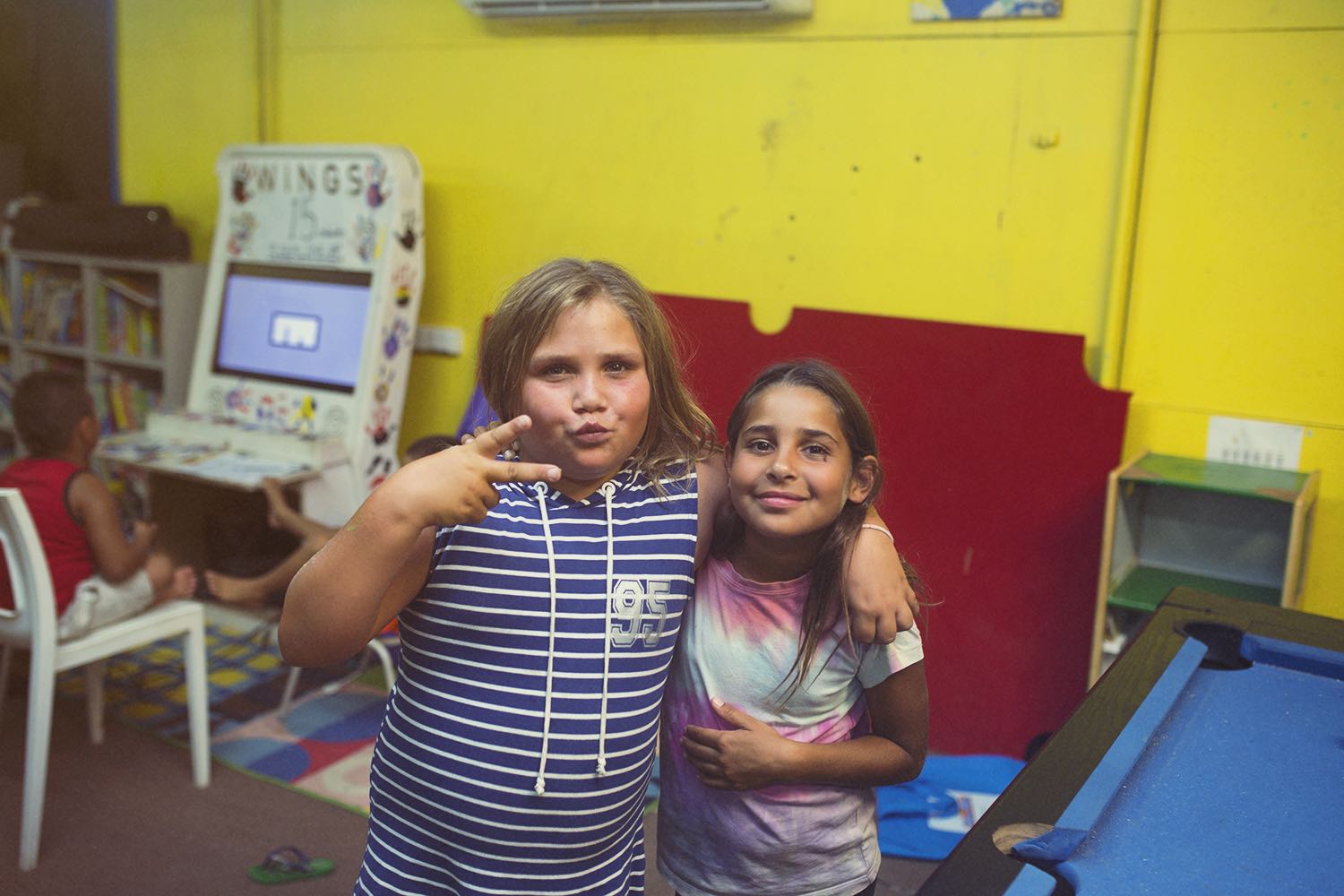 Swinging back through the Hill, we headed south down the particularly salty and inhospitable highway to Wentworth. Crossing the Murray at Mildura we headed south to Ouyen, our only Victorian stop for the tour. Wednesday night at the Victoria Hotel, the only pub in town, is parmy night, and after getting a good feed we began playing to the punters.
As it turned out, Ouyen was ready to boogie, and we played the night away with a couple of musically inclined locals joining us for a few numbers. A couple of young lads hailing from Yea, a long way from home and in Ouyen working on the NBN, were particularly enamoured with our consummate performance of the Eagle Rock, and, pants down, we were invited to play one's 21st later this year. Still waiting for confirmation on that one. In what the publican described as an unprecedented outcome, the Victoria Hotel stayed open 'til 1am that night – far beyond the standard closing time for a Wednesday night.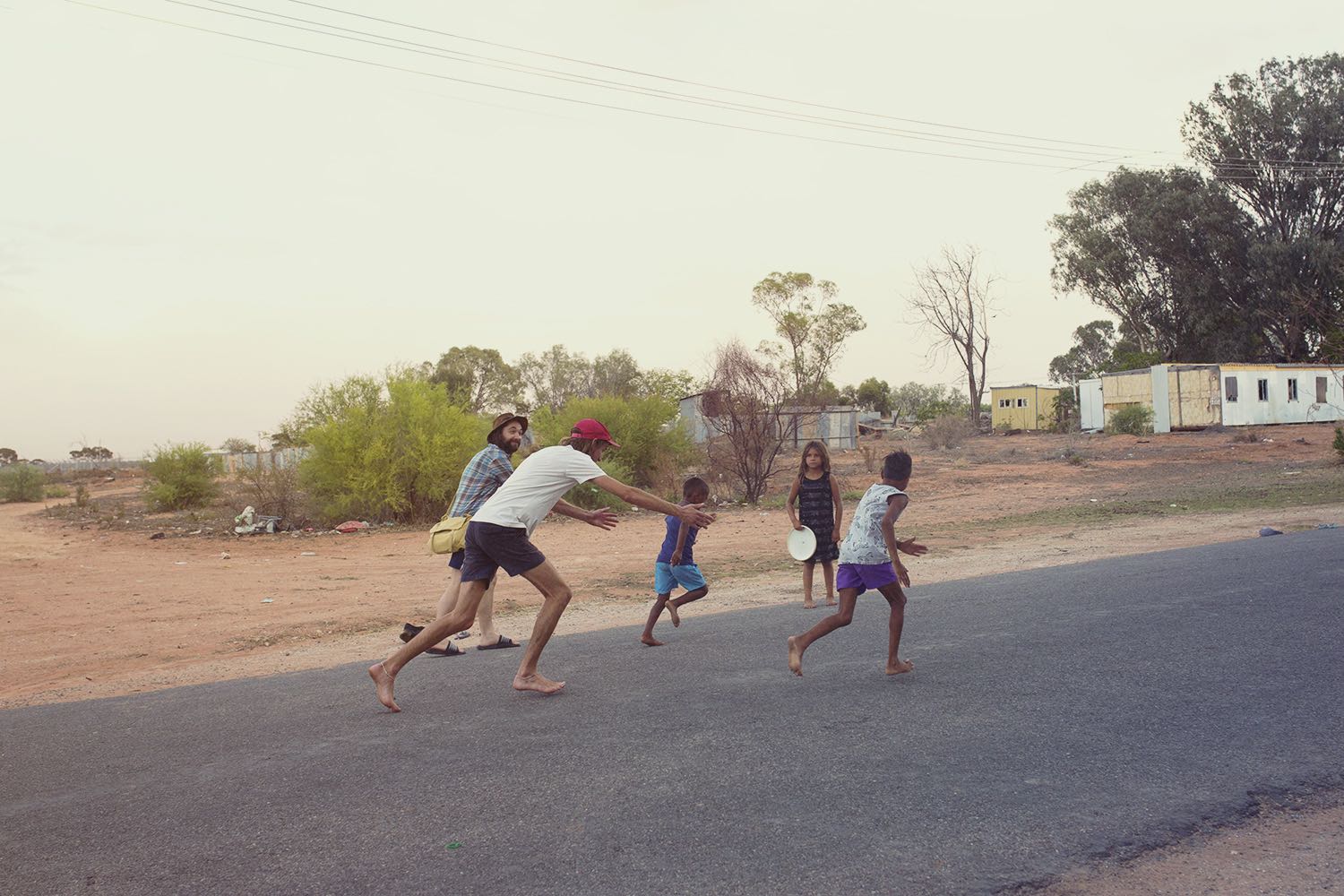 By this stage we hadn't had a day with a temperature below 42 degrees, so it was a relief to know that the temperature at our next stop, Mount Gambier, was hovering more around the 30 degree mark. We took a leisurely drive down south, taking a detour to pass through Goroke, the nondescript town inhabited by my current literary fascination, Gerald Murnane. Gerald wasn't home, so on we went. Mount Gambier was, thank goodness, a hell of a lot cooler than it had been further north.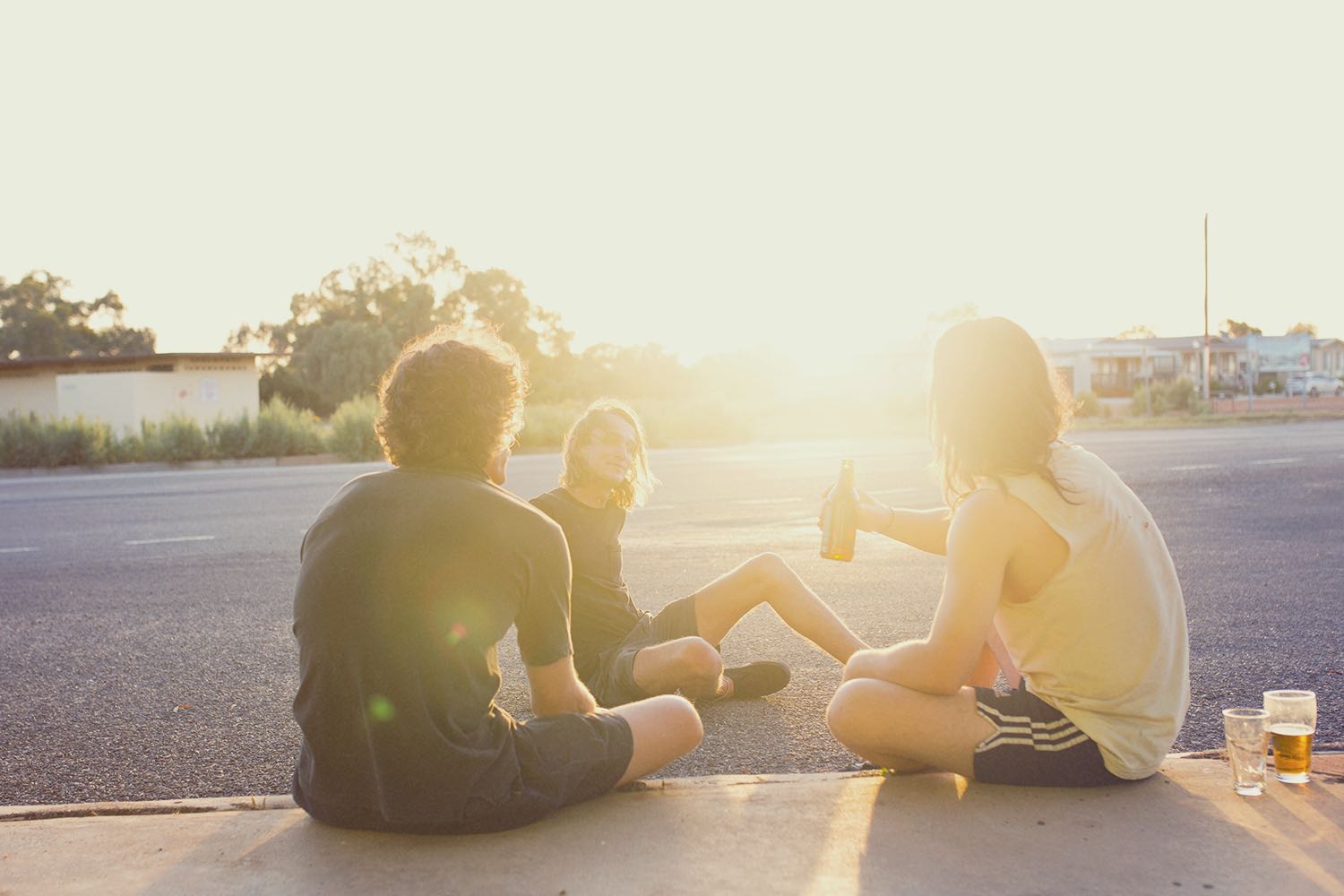 We were treated to some excellent hospitality from our hosts, the Metro Bakery. Not just pies and pasties either, but a sensational menu of Italian and Greek dishes celebrating the owners' backgrounds.
After dinner we squished ourselves into a corner and sang a real mystical set that night, we threw on a whole rack of tunes from our Gertrude record, Tom Spall (guitar) and Elena Nees (percussion/vocals) sang a big cover of Neil Young's Down By The River, and Harry Freeman (drums) finished things off with his interpretation of the Dolly Parton classic, Jolene.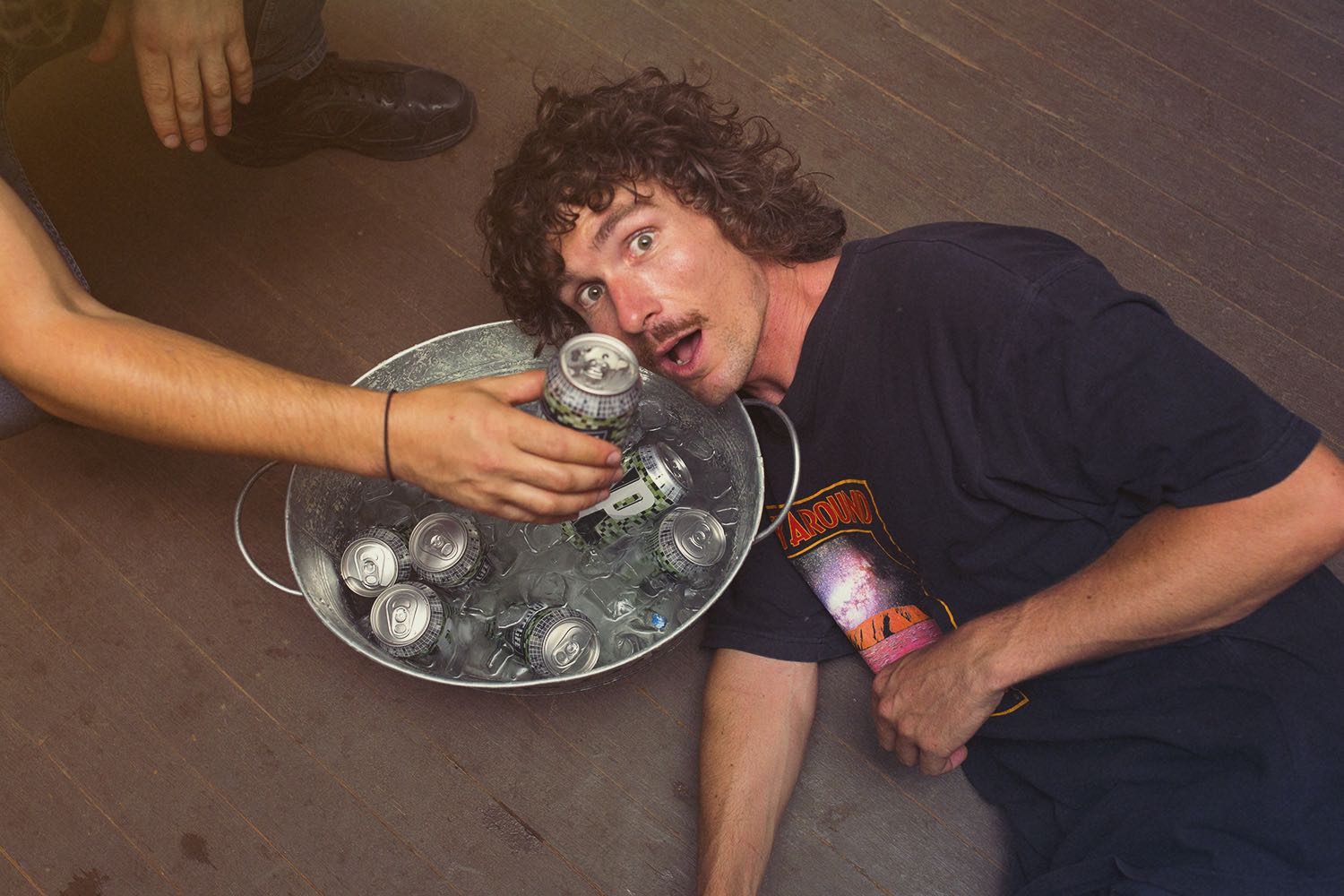 Turning our noses back to the north we headed up the Riddoch Highway to Naracoorte, where we set up in the sports bar of the Naracoorte Hotel. In the words of guitarist Tom Spall, "Dusty, dishevelled and collectively digesting many kilograms of prime country beef, we headed to our corner and attempted to warm a pretty cold crowd." Indeed we were once again well fed, and to begin with the punters didn't know what to make of our eight-piece conglomeration of percussion and harmonic discussion. A few well-placed hits changed all that.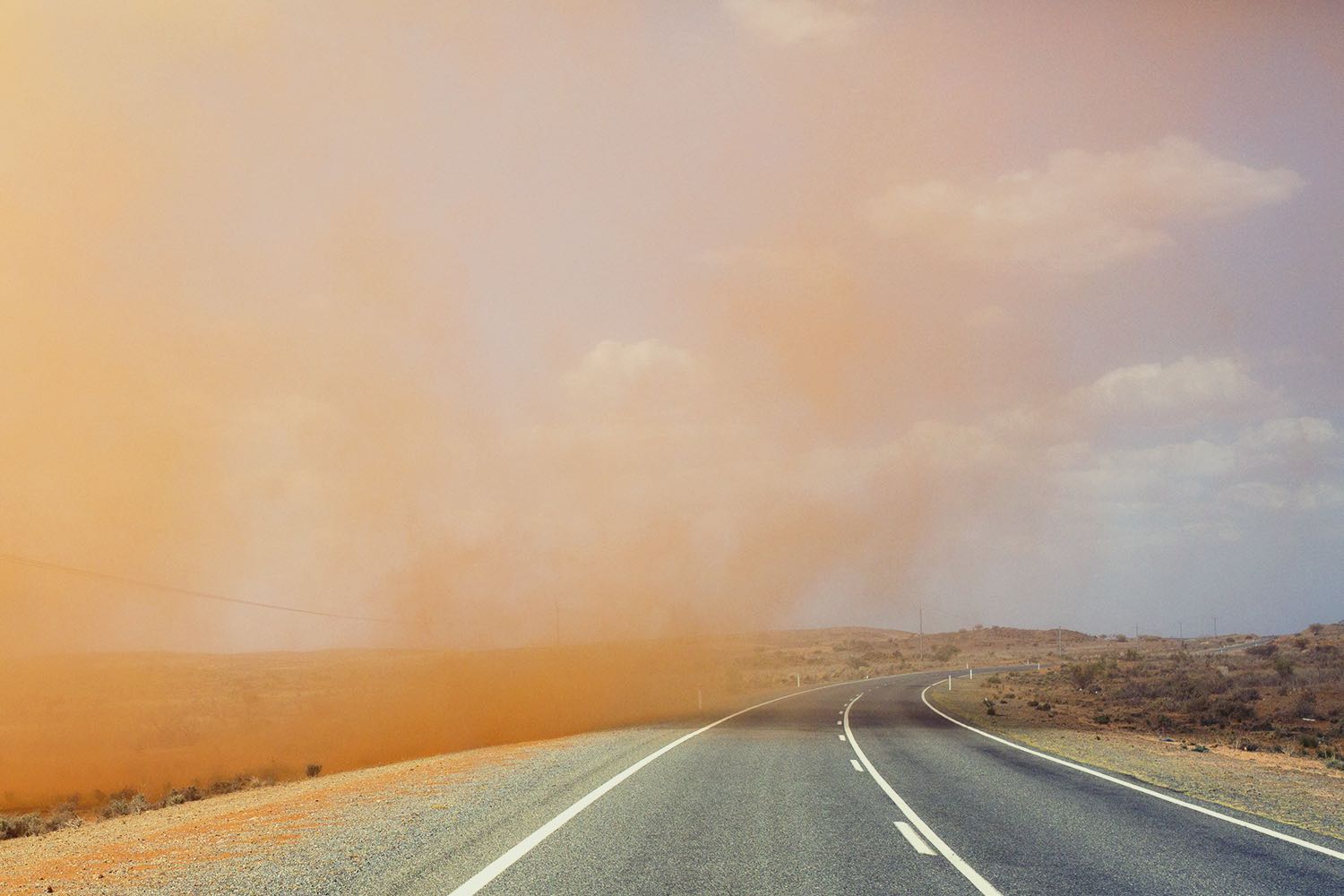 As much as we can throw all kinds of mixed up bits of classic Australian pub rock repertoire into the fray, and have a damn good time doing it, we are a band that primarily play our own shit. So it was a pleasure to roll into the Hotel Elliot, and squish our ridiculous pile of gear in front of the corner door in between the dinner time diners and the ATM, and play a sweet long set of every inch of our own material to a packed room.
The following day, we replayed this move, back home at the Wheatsheaf Hotel, surrounded by family and friends with our hearts full and our personal petrol tanks on the verge of emptiness. Katie Schilling (keyboards) describes her feeling as "a hot pot of sweet emotional homecoming and salty waves of tour memories".
Rock Hard, Rock Often, Do It Weird!
– David Blumberg, January 2019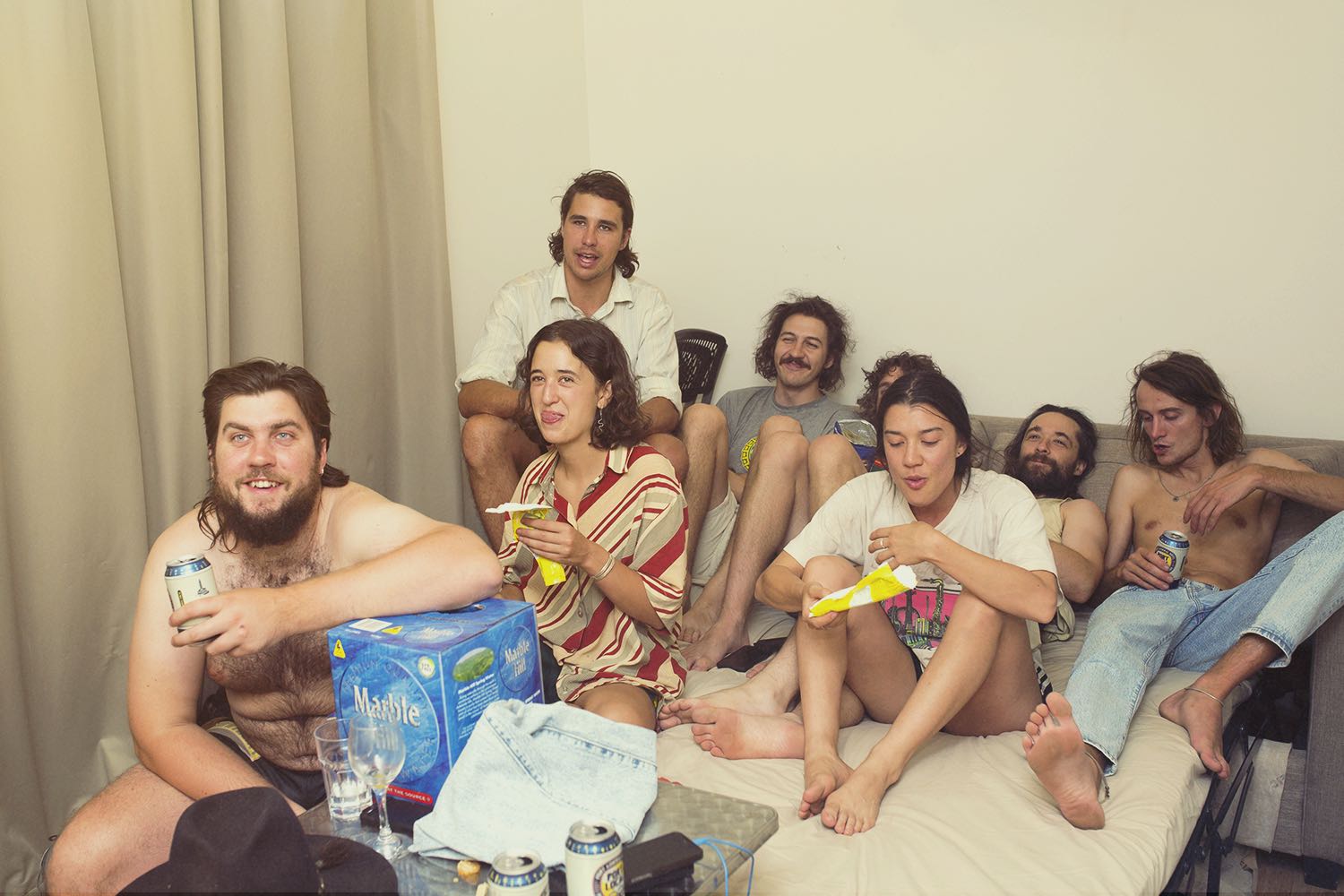 Reprinted with kind permission from the original article in The Adelaide Review, February 2019. 
Tour Dates
January 11, 2019 – Railway Hotel, Jamestown, SA
January 12, 2019 – The Palace Hotel, Broken Hill, NSW 
January 13, 2019 – The Excelsior Hotel, Broken Hill, NSW 
January 14, 2019 – Wings Drop-In, Wilcannia, NSW
January 15, 2019 – Wings Drop-In, Wilcannia, NSW 
January 16, 2019 – Victoria Hotel, Ouyen, VIC
January 17, 2019 – Metro Bakery, Mt. Gambier, SA
January 18, 2019 – Naracoorte Hotel, Naracoorte, SA
Janaury 19, 2019 – Hotel Elliot, Port Elliot, SA
January 20, 2019 – Wheatsheaf Hotel, Adelaide, SA